EXPEDITION NOTES
Richard Wiese returns to drive The Explorers Club in 2018-19
Richard Wiese Elected President of The Explorers Club Once Again
The Explorers Club Board of Directors elected Richard Wiese its 44th president on Jan. 28. He assumes office on Mar. 11 after the Club's annual meeting at its New York headquarters.
Wiese has served in many capacities over the years, including as president from 2002 to 2006. Under his previous administration, the Club began its "Classic Series Books" which included the well-known and successful As Told at The Explorers Club (Lyons Press, 2005) edited by George Plimpton. An accomplished explorer, Wiese is both executive producer and host of the award-winning and highly popular weekly PBS television series, Born to Explore.
His professional achievements have earned him numerous awards, including two Daytime Emmy Awards. He is author of the book, Born to Explore: How to Be a Backyard Adventurer (Harper Paperbacks, 2009), and first climbed Mt. Kilimanjaro at the age of 11. A resident of Connecticut, he is married with three young children.
After the announcement, Wiese posted on Facebook, "In my lifetime, science and nature have never been under such siege. Our world needs scientists and explorers more than ever before. I am proud to say, since 1904, The Explorers Club has stood for innovation, conservation and the value of different cultures. Our members make a difference. I am honored to serve as its next president."
Not just a toy, drones get more respect everyday.
Drones to the Rescue
Like them or not, drones are getting the job done. A lightweight inflatable rescue tube called Restube can now be delivered by drone. It easily stores in a fanny pack and could be the next must-have accessory for waterborne expeditions.
Two swimmers ages 15 and 17 got into trouble on the New South Wales coast in Australia near Lennox Head, about a half-mile from shore. Within minutes, a rescue drone flew out and deployed the buoyancy device which inflated upon contact with water. Thanks to the buoyancy both were able to reach the beach safely.
The Deputy Premier of New South Wales, John Barilaro, says, "Never before has a drone fitted with a flotation device been used to rescue swimmers like this."
The German Red Cross in the north German state of Mecklenburg-Vorpommern is starting a pilot project involving 15 drones equipped with Restube buoys.
Learn more here:
John Roskelley to be honored in Boston (Photo by Keith Curry)
AAC Honors Five at Feb. 24 Annual Dinner
Each year the American Alpine Club recognizes outstanding achievements in conservation, climbing, and service to the climbing community. This year is no exception. Five individuals will be recognized for displaying monumental drive, courage, and commitment in the mountains and in their lives.
Awardees are:
Honorary Membership: John Roskelley
The Robert And Miriam Underhill Award: Alex Honnold
Heilprin Citation: Ellen Lapham
The Robert Hicks Bates Award: Margo Hayes
The David R. Brower Conservation Award: Former Secretary Of The Interior, Sally Jewell
The 2018 Annual Benefit Dinner, Feb. 24, 2018, at the Fairmont Copley Plaza in Boston features a keynote from Gerlinde Kaltenbrunner, the first woman to climb all fourteen 8000 m peaks - including K2 - without supplemental oxygen or high altitude porters.
For more information:
King of the World
Apparently if you're rich enough and have a strong bladder, you can be part of the team visiting the wreck site of the Titanic for the first time in 13 years. OceanGate Expeditions, based in Everett, Wash., is selling 11-day missions starting this June to the famed shipwreck for a cool $105,000. There is space for nine people per mission to join the expedition crew 380 miles off the coast of Newfoundland as they dive to 12,500 feet to, "explore the wreck, view artifacts, and capture images of the ship before she surrenders to the elements," writes OceanGate president Joel Perry.
Passengers will descend in a 22-ft. titanium and filament wound carbon fiber submersible called Cyclops 2 which is vaguely reminiscent of the late singer/songwriter Amy Winehouse's eyeliner. The descent for four passengers and one pilot will take 90 minutes; total time in the submersible is six hours. The submersible has enough life support on board to sustain five people for 96 hours.
So-called amateur Mission Specialists will join at least one submersible dive to the ship and have the opportunity to train and support the submersible operations in roles such as sonar operation, laser scanning, navigation, communications, camera operations, and data logging.
A number of estimates have been made about the length of time left before Titanic is no longer recognizable as a shipwreck. The range of opinions is due, in part, because only a small amount of data has been collected during the limited number of manned and unmanned expeditions to the site, according to the OceanGate website.
Says OceanGate advisor David G. Concannon, Explorers Club member and leader of the effort to recover the Apollo F-1 rocket engines that launched men to the moon, "I led the last expedition to explore the Titanic using deep submersibles back in 2005. This was my third expedition in five years, and the wreck had badly deteriorated from year to year. It will be interesting to see how it has held up over the past 13 years, and to see what the future holds.
"As for the cost, it isn't cheap to build a deep diving submersible. Nobody has ever built one that can go below 1,000 meters, and there are no government subs available that can reach the depth of Titanic, so the price reflects this. Furthermore, more people have stood on the top of Mt. Everest in a single day than have seen the Titanic underwater, so the price also reflects the scarcity of the opportunity," Concannon tells EN.
As for having a strong bladder, snacks and water are allowed, however, due to limited bathroom facilities, limiting consumption throughout the dive is recommended. "There's actually something called a low-residue diet they use for the space program," OceanGate CEO Stockton Rush, tells HuffPost (Jan. 22).
"Inside, the humidity's very high so you don't have a need to drink water. As long as your system's empty you're OK."
Still, the sub will be equipped with a portable toilet with a little screen for "semi-privacy," Rush said: "That's mostly so people don't worry about it as much."
The mission support fee of $105,000 per person is about as much as First Class passage on Titanic's inaugural sailing after adjusting for inflation.
Learn more at:
Tough Sledding
American Astronaut Scott Kelly is hosting a VIP Astronaut Challenge in Norway, well above the Arctic Circle, Apr. 1-7, 2018.
Cost of the one week trip is approximately $12,500 and no previous outdoor skills are required, although we imagine it does help to have a tolerance for cold. A maximum of 26 people at least age 16 or older will be invited. Activities include cross country skiing, fat biking, snowmobiling, and learning dog sledding skills.
The slightly younger astronaut Scott Kelly
Kelly will participate and share his space experiences with the group,
talking about shaving 13 milliseconds off his Earth age during his 340-day mission on the International Space Station, spacewalking, and the scientific value in sending an identical twin into space.
Proceeds benefit the UK-based charity International Space School Educational Trust which
works in partnership with some of the world's leading space organizations to deliver unique learning opportunities for people of all ages.
Johan Reinhard on Llullaillaco Volcano (Photo courtesy of Johan Reinhard)
Reinhard Wins Hillary Medal
Anthropologist and archaeologist Dr. Johan Reinhard received the Sir Edmund Hillary Mountain Legacy Medal for remarkable service in the conservation of culture and nature in mountainous regions.
The award was presented at the Mountain Museum in Pokhara, Nepal, on Dec. 11, 2017, during Nepal's annual Mountain Festival.
Reinhard is a National Geographic Explorer, Senior Fellow with The Mountain Institute, and Research Professor with Future Generations University. He has published groundbreaking research on sacred landscapes, notably relating to Tibetan Buddhist beyul (hidden valleys that helped form the basis of the Shangri-La legend), Himalayan shamanism, sacred lakes of the Aztecs and Incas, and mountain-top Inca burials.
Dr. Kumar Mainali, president of Mountain Legacy, notes that the Medal both recognizes Sir Edmund Hillary's own service on behalf of mountain people and their environment and also encourages the continuing emulation of Hillary's example.
Read the story here:
FEATS
So that's what flares are for? Record or not, this has to be one of the best end-of-adventure photos we've seen in a long time.
Pringles Power
An 18-year-old New Jersey man became the youngest person to row solo across the Atlantic Ocean when he finished an arduous 3,000-mile journey on Jan. 28. Oliver Crane arrived on the Caribbean island of Antigua after a 44-day trek that began off the coast of Northwest Africa on the Canary Islands,
according to ABC News
.
"You are out there with just you, the boat and water, day after day. You get really lonely. And then coming into Antigua harbor, seeing my family and friends. I've never felt so much joy, seeing them all, never felt so much love. It was an amazing experience," Crane says.
The teenager rowed in a 23-foot custom-made boat that had a solar-powered water maker but no toilet. He used a bucket instead.
"I ate mainly junk food," he says. "I was supposed to eat freeze-dried food as my main energy source, but I had a hard time getting it down, so I lived off of Pringles and candy for a long time." Spoken like a true teenager with a cast iron stomach.
Crane beat the previous record set by then 22-year-old Katie Spotz in 2010.
With the trip, Crane raised money for homelessness and is already planning his next adventure - this time on terra firma. "Maybe climb a few mountains," he said. "Land-based, definitely. I'm going to take a break from the ocean for a while. I'm enjoying solid ground."
He was participating in the Talisker Whisky Atlantic Challenge, billed as the world's toughest row. He now plans to tour schools and yacht clubs in the U.S. to talk about the challenge and ocean conservation.
QUOTE OF THE MONTH
"Adventure is putting yourself in an uncomfortable place and dealing with it. Exploration is part of human nature to find out and discover - to see something and come back with knowledge. For 7-1/2 billion people to exist on this one small planet, we have to discover things."
From Dec. 1-17 the North Face Climbing Team consisting of Conrad Anker, Jimmy Chin, Savannah Cummins, Alex Honnold, Anna Pfaff, and Cedar Wright, climbed a collective 15 summits in the Fenris Kjeften ("the lap of the wolf god") or the Wolf's Jaw in the Drygalski Range of the Orvinfjella in the Queen Maud Land Region of Eastern Antarctica.
The team was able to explore the range in a variety of climbing styles collectively ascending 12 new routes/first ascents from alpine style rock ascents to big wall climbing and a new route on Ulvetanna Peak, the crown jewel of the range.
Explaining the extreme conditions during the expedition, he joked, "We entered the pain cave. We revisited the hurt locker."
Members of The North Face-sponsored expedition. (Photo courtesy of The North Face/Pablo Durana)
MEDIA MATTERS
How Tall Is Mount Everest? It Depends.
The height of Mount Everest is widely recognized as 29,029 feet. But the calculation is inexact and subject to multiple factors. Nepal is sending a team of surveyors to the summit to settle the "how tall?" question for themselves, according to a New York Times story (Feb. 4) by Bhadra Sharma and Kai Schultzfeb.
Teams from around the world, including China, Denmark, Italy, India and the United States, have come up with other calculations, which have sometimes strayed a little bit higher, or a little bit lower, than that figure. Italy, in 1992, lopped seven feet off the standard height, measuring it at 29,022 feet. In 1999, a measurement by American scientists pushed the peak a little higher, saying the mountain reached 29,035 feet, according to the Times story.
Now, for the first time, Nepali surveyors are limiting intervention from foreign powers and sending a team to the summit to settle the height question for themselves. In addition to the science, a bit of national pride is at stake.
"Mount Everest is our treasure," said Buddhi Narayan Shrestha, the former director general of Nepal's Department of Survey. "What will happen if foreign experts continue to reduce the height of our mountain without us participating?"
Read the full story here:
Keep the Mountains Dangerous
Another Times story (Jan. 13), an opinion piece by Francis Sanzaro, argues that the mountains should be kept free ... and dangerous.
Last August, after several accidents and deaths among climbers on Mont Blanc, Western Europe's highest and most treacherous mountain, Jean-Marc Peillex, the mayor of the French town of St. Gervais-les-Bains, issued an order: Anyone attempting to climb the nearby Gouter route up the mountain must now have specified gear including a harness, rope and headlamp. Those who do not take these precautions are to be fined, according to the story.
Sanzaro writes, "... the decree appears to be a first - no such regulation exists on any of the world's mountains, and it threatens to unravel a centuries-old ideology based on the understanding of mountains as wild, inherently risky places of conquest, not to be confused with busy boulevards and cafe-lined city streets.
"Around the country, parks are getting sued for wild animal attacks on visitors within their boundaries, for falling trees or for not warning visitors for the most obvious of risks, such as rivers flooding during storms. These cases indicate a population out of touch with natural danger.
"Mountains are inherently dangerous. But just as free speech makes a place for disgusting speech, wild places need to make a place for irresponsible activity. It is our life, after all. Right? Not really. Our right to life doesn't always include our right to risk it. If that thought doesn't feel strange to you, think about it again. It should.
Sanzaro concludes, "This is basic stuff, and the mountains do this for tens of millions of us annually. If we make the mountains safe, perceive them as urban space and demand to have them as regulated as city blocks, we have not only lost 'the mountains' but that part of us only they can foster."
Read the story here:
WEB WATCH
Climbing Everest for Love
While the last thing Everest needs is more inexperienced climbers attempting to summit, The Climb, a subtitled 2017 film from France, is the story of a Senegalese-French man from humble roots who sets out to climb Everest to impress the woman he loves - and slowly becomes a media sensation. Had he climbed a much tougher mountain, the relatively unknown K2 for instance, it wouldn't be the same. Everest has a much better publicist. The Netflix movie is surprisingly engaging and stars relative acting newcomer Ahmed Sylla.
IN PASSING
Everest Watchdog Elizabeth Hawley Dies at 94
Elizabeth Ann Hawley, an American journalist who chronicled Mount Evereest expeditions for more than 50 years from her home in Kathmandu, died Jan. 26 at the age of 94.
Though she never scaled a mountain herself, to maintain accuracy in the Himalayan Database she co-founded, she grilled mountaineers before and after summit attempts, traveling to their hotels in her trademark powder blue Volkswagen Beetle. As the saying goes, if she hasn't certified your summit, you haven't summitted.
If Elizabeth Hawley hasn't certified your summit, go back and climb it again.
Luis Benitez, Everest guide and six-time summiteer, posted to Facebook: "I am at a complete and utter loss. Ms. Hawley always knew when you landed and was ringing the hotel right when you walked in the door. She was the keeper of all our Himalayan secrets and successes. ... thank you for being an example for so many young guides on how to truly be a professional in a profession of chaos."
She kindly granted EN an interview in 2013 (see EN, June 2013). Knowing her prickly personality, we were on our best behavior when we met at the famed Hotel Yak and Yeti in Kathmandu.
"The fascination with Everest will never go away, so long as it remains the highest mountain on earth. But half the people there don't belong on the mountain - many of them can't put on crampons or tie knots."
Oldest man, youngest man, first amputee - these "firsts" are not basic to climbing, she told us. "They may be relevant to humans, but these firsts don't matter much. What matters are pioneering new routes; it's not about a line of ants climbing up mountains."
Hawley continued, "Today's advanced equipment and fixed ropes and Sherpa who push and pull have made it easier to get up Everest, but certainly not easier to survive."
Read her New York Times obit here:
ON THE HORIZON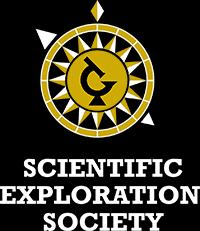 The SES Explorer Awards 2018, May 22, 2018, London
This celebration of exploration, innovation and leadership takes place May 22, 2018 at the Imperial College - City and Guilds Building in London.
The UK-based Scientific Exploration Society (SES) leads, funds and supports scientific discovery, research and conservation in remote parts of the world offering knowledge, education and community aid. Theme for the evening is "Pioneers With Purpose."
For more information: